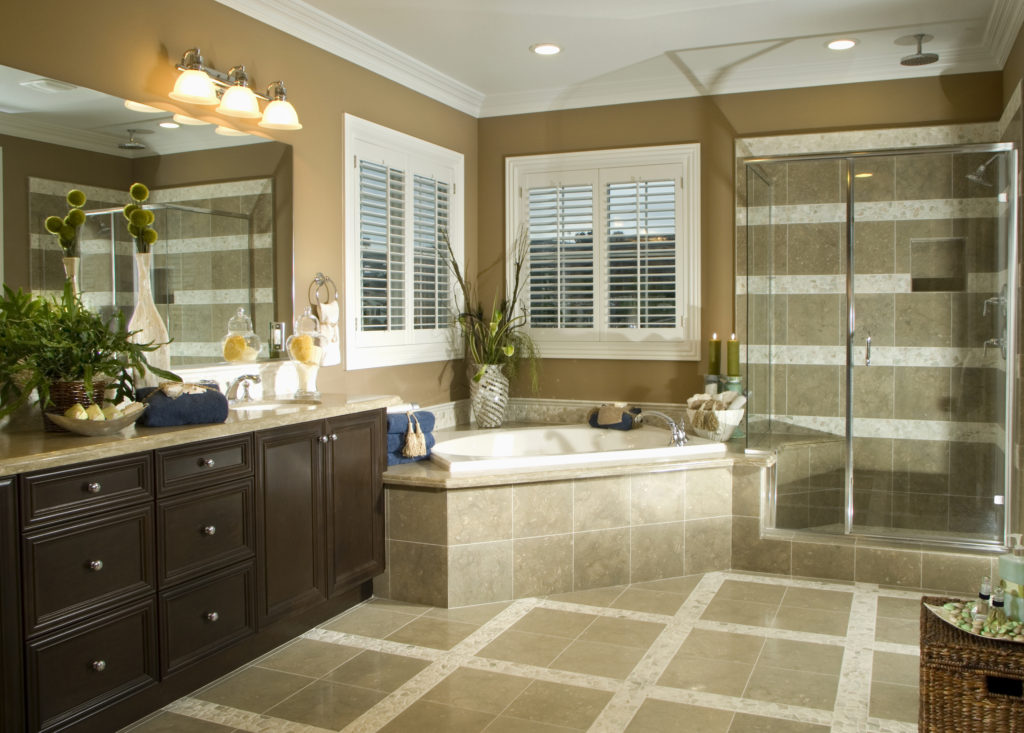 If you are looking for a skilled home renovations contractor for your Great Falls, Virginia home, look no further than M&D Home Repairs and Remodeling. We can help you with a wide variety of home improvement projects, including:
As a Great Falls resident, you enjoy a tight-knit community and beautiful scenery with a sense of history. Whether you live in an older home that you want to preserve or have a new house that you want to put your unique stamp on, we are here to help. We want you to feel like your home reflects you, your unique spirit, and your personal taste.
A Variety of Home Remodeling Services
M&D Home Repairs and Remodeling offers a wide selection of renovation services.
Kitchen Remodeling: Bring your kitchen space to life with new floors and cabinets, expand a too small kitchen to suit your needs, or completely renovate your kitchen to match your unique style. No project is too big or too small for us. We love helping clients with whatever they need.
Bathroom Remodeling: Let the talented team at M&D Home Repairs and Remodeling help you create the bathroom you have always dreamed of! We can replace your vanity, update your fixtures, give the room a fresh coat of paint and so much more. We can even help you save water by installing more efficient faucets and toilets!
Basement Renovations: Don't let your basement space go to waste! Our professional team can help you re-envision your basement, turning it into anything from an entertainment center to a home office. If there is a room you want in your home, but don't have, your basement is a great space to use.
Deck Installation: If you are looking for a fast, easy, and affordable way to update your property, a deck is a great choice. Add space for entertaining and relaxing while enjoying the beautiful Great Falls scenery.
Painting: We can assist you with both interior and exterior painting, wallpaper removal, wood staining, and more. Our team will help you choose the best paint for your needs and give your home a whole new look!
Exterior Services: From pressure washing to paint and more, let our team work with you to bring new life to your home's exterior. After all, sometimes all you need is a fresh coat of paint or clean siding to brighten up your house's appearance!
Hire a Painter for the Day
We also have our Painter for a Day service, which lets you hire a professional painter for up to 8 hours. This option is great when you have a smaller job that you want help with, but don't necessarily need an entire contracting team for. They can help you with everything – painting accent walls, repairing your ceilings or drywall, removing wallpaper, staining your deck, and more!
Professional Great Falls Contractor
For years, M&D Home Repairs and Remodeling has been providing high-quality renovation services to the people of Great Falls, Virginia and the surrounding communities. We have a passion and dedication for home remodeling that we carry with us to every job, because we believe that our clients should always be our top priority. Whether you have a small remodeling job that you want done or you are looking to renovate your entire home, we are up for the task! We have received a number of awards from Angie's List and other reputable review sites, so you can rest assured that your home remodeling project will be done right the first time.
We know that remodeling your home can be a stressful experience, no matter what size your project is. That's why we work hard to make it as stress-free as possible. From the moment you first have a consultation with us to the day we finish your renovations, we provide you with transparent, open, and honest communication. You'll always be given updates on the progress of your renovation, and you'll be able to reach out to us with any questions you might have throughout the project.
We believe in using only the highest-quality materials in your budget and in not cutting corners; your satisfaction is our main concern. That's also why we won't give you any template designs for your home remodeling project. Because each customer is unique, each design is also unique, customized to fit your budget, your needs, your space, and to make sure that your new room will flow perfectly with your home's existing style and structure.
Whether you know exactly what you are looking for or are hoping for help fleshing out your ideas, get in touch with us today to schedule your consultation. We'll work with you to create a plan to renovate your space, and make sure it fits with your budget and timeframe as well. See why so many of our customers in Great Falls give us positive reviews – call us today!