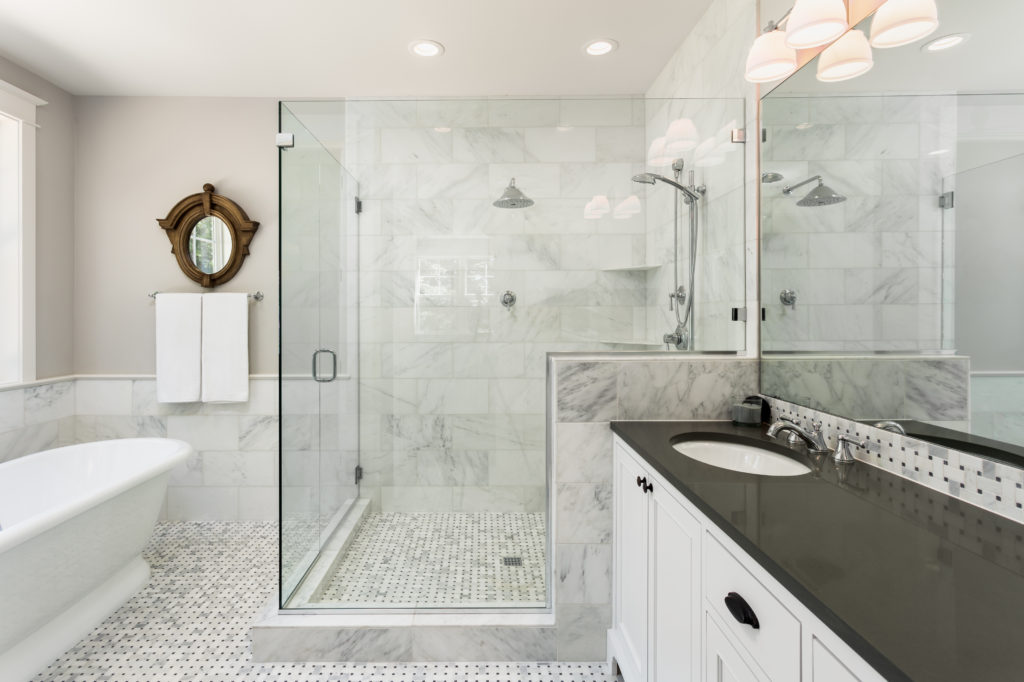 When you think of your perfect bathroom, what do you picture? Do you envision a giant soaking tub, or a vanity with a marble top and plenty of space? Maybe you think about modern styling or an abundance of storage. If your current bathroom does not fit that vision, why not consider remodeling it? After all, your bathroom should be a retreat and a space you love – somewhere you can relax at the end of the day and an area that holds everything you need without being cluttered, crowded, or causing you stress. If your bathroom is older, too small, or simply does not fit your overall style, call on M&D Home Repairs and Remodeling to help! We can transform that blah bathroom into something you'll love that fits your personal style without breaking the bank.
Some of the bathroom upgrades we can do include:
Flooring: Something as simple as replacing your old flooring can completely change the look of your bathroom. We'll help you choose the perfect floors for your space.
Countertops: If you have older countertops or are lacking a vanity space, updating or adding countertops can be a huge game-changer.
Fixtures: Installing new fixtures can help conserve water and improve your bathroom's look and feel.
Showers: An older shower might not drain properly and could use a lot more water than you want it to. Upgrading to a new shower can not only improve your bathroom's overall look and feel but can make your daily routine that much better.
Bathtubs: Who doesn't love a relaxing soak every once in a while? Make sure your tub fits your space and your needs.
Toilets: You might not think that toilets can be built differently, but getting a new low-flow toilet can help save on your water bill while improving the look of your bathroom.
Painting and Tiling: We can repaint your bathroom, add backsplash tiles, and make sure that everything is exactly the way you want it to look.
And more! The possibilities for your bathroom are practically endless. All you need is an imagination and a skilled contractor who can help you turn your visions into reality!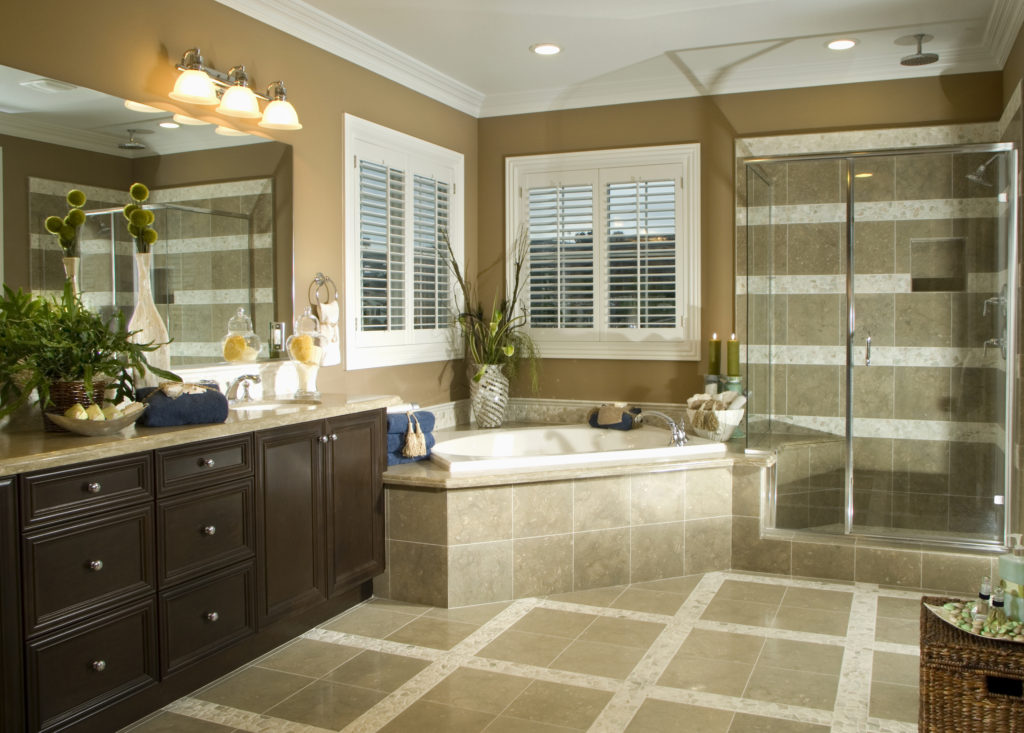 Whether you want to expand your bathroom space or are looking for a complete redesign, our professional team is here to help. We can handle everything from modern upgrades to classic styles, and can even renovate multiple bathrooms at once if you want to redo all the bathrooms in your home. We also make sure that any bathroom renovations we do work with match the overall style and flow of the rest of your house, so that everything works together and it looks like your bathroom has always been the beautiful, relaxing oasis that it will be when we are done with it.
Trusted Local Contractors
At M&D Home Repairs and Remodeling, we have the passion and experience to make your bathroom renovation go smoothly from start to finish. From your first consultation to your final walkthrough, we are dedicated to providing you with superior customer service. That's why we work hard to complete every project we do on time and within your budget, no matter how big or small it is.
We know that renovating any part of your home can be a stressful experience, and we work hard to limit that factor by staying in constant communication with you. You'll always know how we are doing with your bathroom renovation, and we'll happily answer any questions you may have about the project along the way. We also promise to treat your home the way we treat our own and respect the needs of you and your family as we work. We'll always clean up after ourselves, as well – you'll never have to worry about dealing with the aftermath.
You want a contractor you know that you can trust. We've won the Angie's List "Best Service Provider" award for Bathroom Remodeling, and can provide you with reviews upon request. All of our employees are kind, courteous, and respectful, because our goal is for you to have the best experience possible. After all, if you're not happy then we're not happy! That's why we don't leave until we are sure you are satisfied with the work we've done for you.
Whether you know exactly what you are looking for with your bathroom renovation or you need some help, don't hesitate to get in touch with M&D Home Repairs and Remodeling today. We'll schedule a comprehensive consultation for you and go over all your potential options, making sure that our suggestions fit with your needs and budget. Call us today and let us help you create a space that you'll be delighted with for years to come.