Bathroom Remodeling at it's Finest
What do you see when you close your eyes and dream of your ideal bathroom? Perhaps it's a luxurious soaking tub where you can unwind after a long day or a sleek vanity with a marble countertop and ample storage space. Maybe your vision is rooted in modern aesthetics, or you yearn for a clutter-free bathroom designed for relaxation. If your current bathroom falls short of this vision, it might be time for a refreshing remodel. At M&D Home Repairs and Remodeling, we understand that your bathroom should be your personal sanctuary, a place where you can unwind and pamper yourself. If your bathroom feels outdated, cramped, or doesn't align with your style, look no further than our expert team to bring your dream bathroom to life. Here are some of the bathroom upgrades we offer:
Flooring: Sometimes, a simple flooring upgrade can work wonders. We'll guide you in selecting the perfect flooring that complements your space.

Countertops: Whether you're dealing with outdated countertops or lack a proper vanity area, updating or adding countertops can transform your bathroom's aesthetics.

Fixtures: Our team can install eco-friendly fixtures that not only conserve water but also enhance the overall look and feel of your bathroom.

Showers: An aging shower might not function efficiently. Upgrading to a new, efficient shower can rejuvenate your bathroom and improve your daily routine.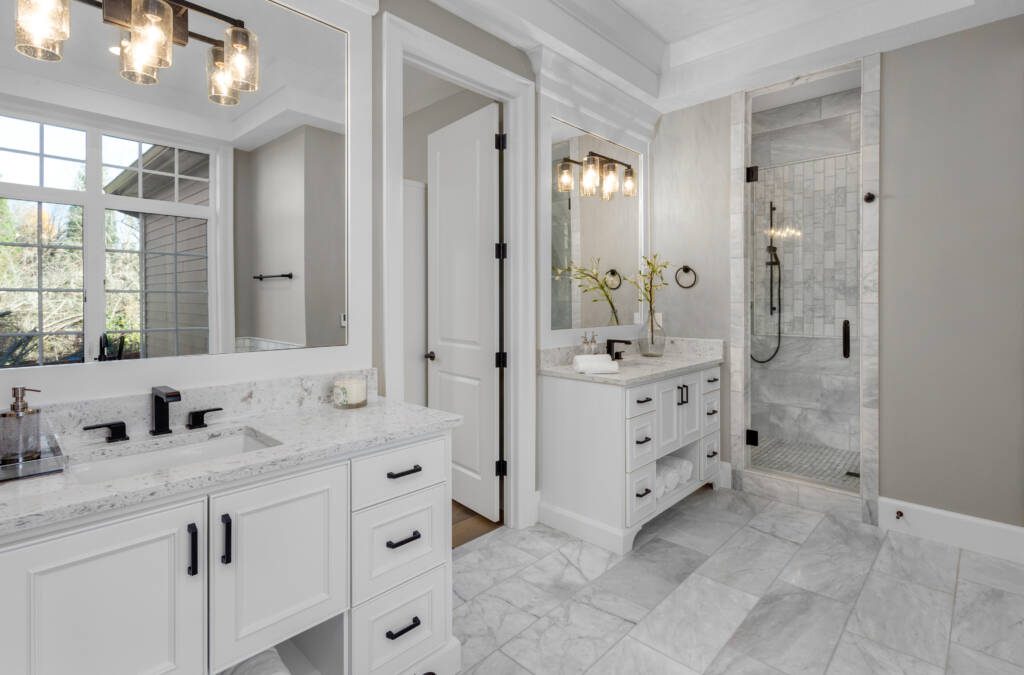 Bathtubs: For those who enjoy a relaxing soak, ensure your bathtub suits your space and meets your needs.

Toilets: Believe it or not, toilets come in various designs. Switching to a new low-flow toilet can reduce your water bill while upgrading your bathroom's appearance.

Painting and Tiling: Let us revamp your bathroom with fresh paint, stylish tiles, and meticulous attention to detail.

And More: The possibilities for your bathroom are limitless. We can turn your visions into reality with your imagination and our skilled contractors.
Whether you're looking to expand your bathroom's space or desire a complete redesign, our professional team is here to assist you. We handle everything, from modern updates to classic styles, and can even renovate multiple bathrooms in your home simultaneously. Our commitment is to ensure that any bathroom renovations seamlessly integrate with your home's overall style and flow, creating a harmonious and inviting space that feels like it's always been there.
Trusted Bathroom Remodeling Contractors
At M&D Home Repairs and Remodeling, we guarantee a seamless bathroom renovation experience. Our dedicated team is known for delivering excellent customer service and completing projects on time and within budget. We prioritize clear communication to minimize stress and treat your home with the utmost respect. As recipients of the Angi's List "Best Service Provider" award, our trustworthy contractors are dedicated to your satisfaction. Contact us today for a comprehensive consultation tailored to your needs and budget. Let M&D Home Repairs and Remodeling transform your bathroom into a delightful space you'll cherish for years to come.
SCHEDULE AN ESTIMATE WITH THE EXPERTS AT M&D HOME REPAIRS AND REMODELING