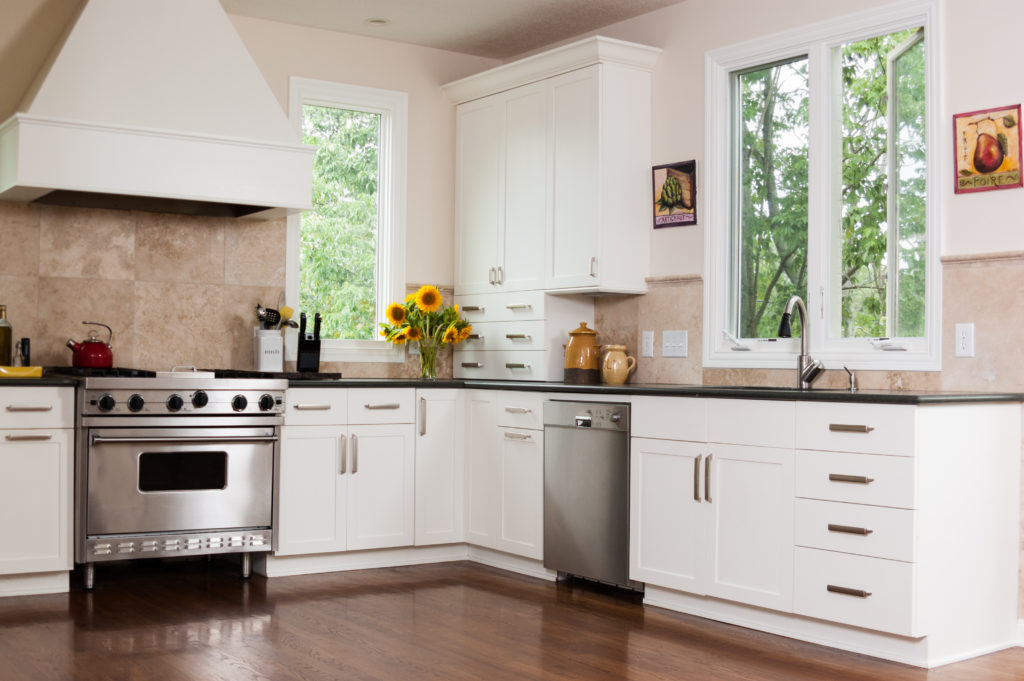 If you are a Reston, Virginia homeowner ready to take the plunge and renovate your home, take some time to look at M&D Home Repairs and Remodeling and our elite work. Choosing to update your home will be tremendously gratifying for you and your family in terms of comfort, functionality, and beauty, not to mention the boost in value of your renovated home, should you decide down the road to sell. M&D Home Repairs and Remodeling has you covered, whatever improvements are needed to enhance your property.
Since 2010 M&D Home Repairs and Remodeling has served Northern Virginia, producing high-quality remodels and painting projects for clients. Our team excels at providing superior service and has been commended as Best Service Provider on Angie's List in Interior Painting, Exterior Painting, Kitchen & Bathroom Remodeling, Pressure Washing, Deck Maintenance, Wallpaper Removal, and Drywall Repair. In short, you can feel confident that your home is in good hands when you choose to work with us. We will complete your project on time and within your budget, no matter how big or how small the scope of your home improvement needs.
If you are a homeowner considering a painting project or a home remodel in Reston, collaborate with M&D Home Repairs and Remodeling. Reston is a census-designated place in Fairfax County, Northern Virginia. Founded in 1964 as a planned community by Robert E. Simon, Reston was named using its founder's initials. In 2012, Reston was ranked in CNNMoney Magazine 7th in Best Places to Live in America. Approximately 60,000 people call Reston "home," and enjoy four lakes, Reston Zoo, 15 public pools (one in each neighborhood), and an abundance of open space to enjoy outdoor activities.
Reston Kitchen Renovation Services
Whether your goal is to see a few adjustments enhance the space you have or you are going all out with a complete overhaul, M&D Home Repairs and Remodeling will facilitate turning your dreams to reality. We spend a huge amount of our lives in our kitchens and the time spent there is largely quality time. Families prepare and eat meals there, discuss their days, work on homework and entertain guests. In many ways it is the central room of the household. Let M&D Home Repairs and Remodeling help you expand the space and performance of your kitchen, while increasing the value of your home and reducing your energy costs.
Bath Remodels by Reston Professionals
Treat yourself to a bathroom upgrade, be it a simple redesign with some upgraded fixtures or an overall custom makeover. Talk with the professionals at M&D Home Repairs and Remodeling about your options, from tiling to painting. First and foremost, your bathroom needs to be functional, but who's to say it can't also be your luxurious haven?
Basement Renovations in Reston
Have you been intending for years to finally makeover your basement and turn it into usable space, but perhaps you have not quite figured out what you want out of a remodel? With the help of M&D Home Repairs and Remodeling, see your basement transformed into a home gym, game room, home office, or a guest suite.
Painting Services & Painter for a Day
If you have a painting chore that you are finding a little overwhelming, allow a painting professional at M&D Home Repairs and Remodeling to come assist you for up to eight hours as part of our "Painter For a Day" service. This service is perfect for the small project involving wallpaper removal, drywall repair, baseboard and trim touchup, repainting of a room or two, and more. It will be up to you to prioritize the tasks you want done and delegate them as such.
If your home's interior or exterior has painting or staining needs that are on a larger scale, our team of professionals will get that job done. In addition to interior and exterior painting, we offer wallpaper removal, drywall installation and repair, wood rot repair, crown molding installation, and more.
Decks & Other Exterior Improvements
A beautiful home exterior offers the perfect first impression to guests, neighbors, and potential buyers. Enlisting the help and services of M&D Home Repairs and Remodeling will create an overall beautiful appearance of your property that you can take pride in.
A new deck installation could be the perfect addition to your property. It is an easy and affordable option that provides a wonderful place to entertain, barbecue, or relax with your family. We can maintain and keep your new deck looking new or spruce up an older deck with power washing and staining.
Schedule a Consultation with Our Team
Call us and let's schedule a consultation to create a plan to improve your Reston home. From a fresh coat of paint to a repurposed basement, you will see our passion for home renovation come through each and every job we execute. We look forward to working with you!