Commercial Painting Services
M&D Home Repairs and Remodeling is your trusted partner for top-notch commercial painting services. With a steadfast commitment to quality and a team of experts boasting years of experience, we bring life to your commercial spaces with stunning paintwork. From our extensive range of services to our meticulous painting process and unwavering commitment to safety, you'll discover why we stand out in the industry.
Why Choose M&D Home Repairs and Remodeling for Commercial Painting?
Experience: With years of experience in the commercial painting industry, M&D Home Repairs and Remodeling has earned a stellar reputation for delivering exceptional results. Our longevity in the field attests to our expertise and the trust our clients place in us.
Expert Team: Our painting team comprises highly skilled and professional individuals passionate about their craft. They are not just painters, but artists who transform commercial spaces into works of art.
Quality Materials: At M&D Home Repairs and Remodeling, the quality of the paint and materials we use directly impacts the durability and appearance of the final product. We exclusively use high-quality paints and materials to ensure your commercial space remains vibrant and appealing for years to come.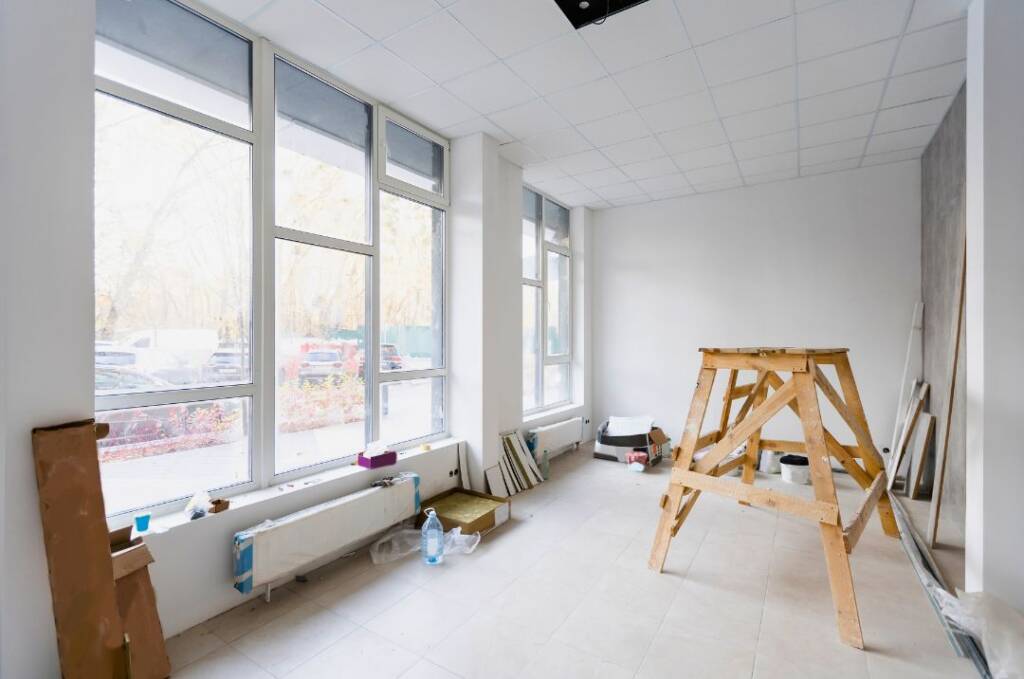 Our Commercial Painting Services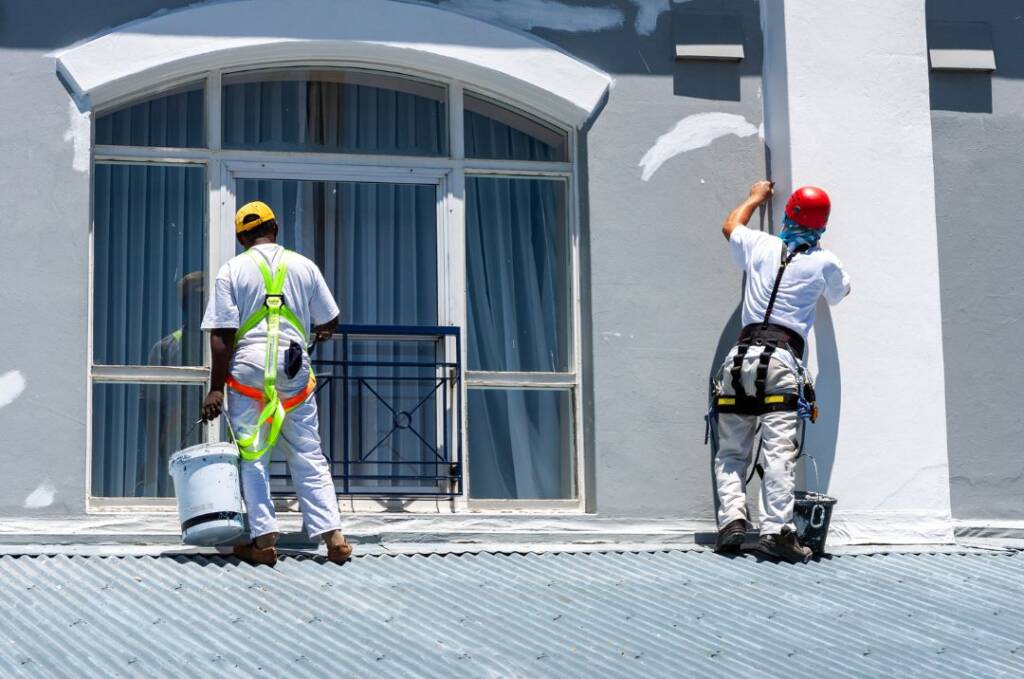 Interior Painting: Our interior painting services are designed to breathe new life into your commercial interiors. We begin by meticulously preparing surfaces, ensuring they are clean and smooth. Our team then applies the perfect finish, whether a fresh coat of paint or a specialized texture coating. From office spaces to retail stores, we have the expertise to transform any interior.
Exterior Painting: The exterior of your commercial property is the first thing clients and customers see. Our exterior painting services cover everything from building facades to siding, providing a professional finish that withstands the elements. With our attention to detail and choice of premium paints, your building will exude curb appeal and make a lasting impression.
M&D Home Repairs and Remodeling offers specialty finishes that can add a unique touch to your commercial space. Whether you're looking for decorative murals, faux finishes, or custom textures, our team of artists can bring your vision to life. These finishes add character and individuality to your space, making it stand out.
Commercial Painting Process
Consultation: Our commercial painting process begins with a thorough consultation. We listen to your needs, assess the project requirements, and provide expert advice to achieve the desired outcome. This initial step ensures that we are aligned with your vision and goals.
Preparation: Proper surface preparation is paramount to a successful paint job. Our team meticulously cleans and primes surfaces, addressing imperfections to create a flawless canvas for painting. A well-prepared surface is the foundation of a durable and beautiful finish.
Painting: The actual painting process is where our expertise truly shines. Our skilled painters use the latest techniques and equipment to ensure precision and uniform coverage. Whether it's a single room or an entire building, we take pride in delivering exceptional results.
Quality Inspection: We conduct rigorous quality inspections before we consider a project complete. Every detail is scrutinized to ensure that our high standards of quality and craftsmanship are met. We want you to be delighted with the final result, and our commitment to excellence ensures that.
At M&D Home Repairs and Remodeling safety is our top priority. We implement strict safety practices throughout the painting process to protect our team, your property, and everyone nearby. Our commitment to safety also includes full compliance with local safety regulations, giving you peace of mind that your project is in responsible hands.
Ready to transform your commercial space with the expertise and dedication of M&D Home Repairs and Remodeling? Don't hesitate to contact us today for a free quote. Let us bring color, style, and professionalism to your commercial painting project. Contact us now, and let's embark on a journey to elevate your space with our exceptional painting services. Your satisfaction is our guarantee, and we look forward to exceeding your expectations.
GET A QUOTE FROM THE EXPERTS AT M&D HOME REPAIRS AND REMODELING