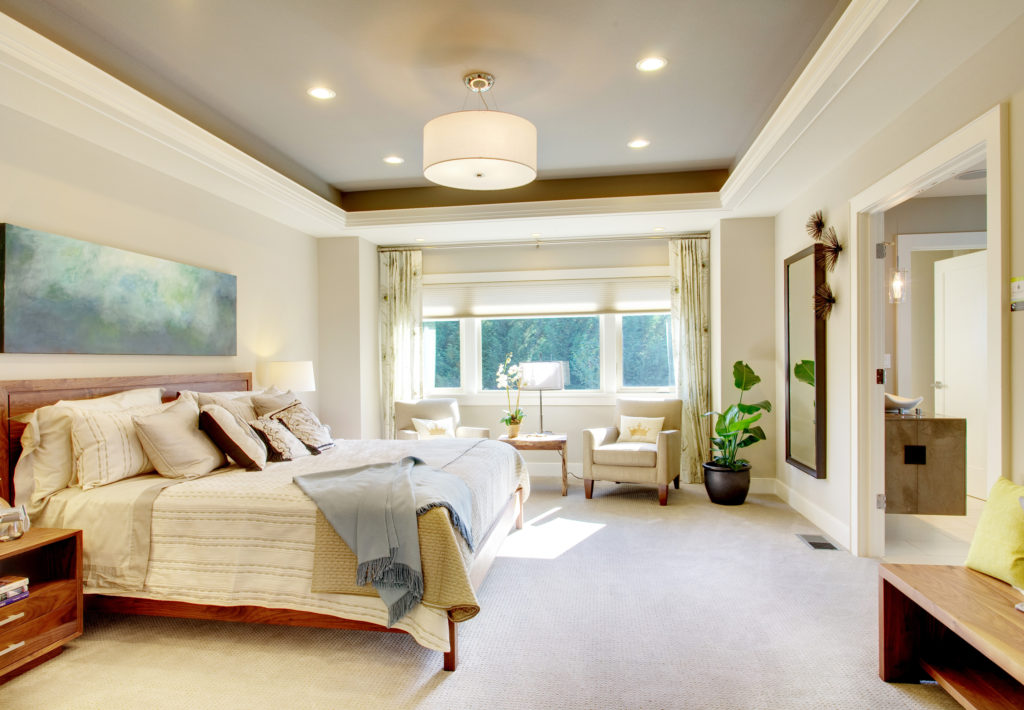 Everyone's home could use some sprucing up now and again. Maybe your tastes have changed and you want to update the way your exterior looks by adding a fresh new coat of paint. Perhaps your siding is a bit dingy, or you have decided you would rather have painted walls than wallpapered ones. Whatever your home improvement and painting needs, M&D Home Repairs and Remodeling has you covered! We provide you with high-quality, affordable home improvement and painting services to help you make your home look the way you have always wanted it to.
We can help you with:
Interior & Exterior Painting: We have professional painters that can help you transform your home's interior or exterior with high-quality painting services. Whether you want to paint a single room or your whole house, our team is here for you.
Wallpaper Removal: If you want to remove your old wallpaper, let us help. We understand that wallpaper removal can be a messy, time-consuming process. Our experts can make it as stress-free as possible, and will leave your home cleaner than when we walked in.
Deck & Wood Staining: Add new life to your deck or fence with a fresh stain! You'd be amazed at how much a fresh new stain can change the look of your existing woodwork.
Pressure Washing: Clean your house, deck, driveway and more with our professional pressure washing services. Sometimes, all your home needs to look like new again is a fresh, clean exterior.
Drywall Installation & Repair: Let our team install new drywall or repair your existing drywall to help update your home. Fixing damaged drywall can really improve the look of your home's interior, and will make it easier to renovate if you later decide to add embellishments or a fresh coat of paint.
Wood Rot Repair: If you are suffering from wood rot, we can help! Don't let a minor issue become a huge hassle; let our team assist you with professional wood rot repair.
Crown Molding Installation: Elevate your home's interior with beautiful crown molding installed by our professional team. You'll love the way it looks and how quickly it can transform a room.
And more! The team at M&D Home Repairs and Remodeling has a wide variety of experience with interior and exterior painting, home renovations, and more.
Painter For A Day
In addition to our interior and exterior painting services, we also offer a "Painter for a Day" service. If you have a smaller painting job that you would like help with, but do not need an entire contracting team to complete it, our popular Painter for a Day option may be your best bet. You'll work with a professional painter for up to 8 hours, and they can complete a wide variety of smaller projects for you.
Your Trusted Local Contractors
No matter how big or small your project is, we are here to make sure it is done right. We can use eco-friendly products, and our professional team will work quickly to make sure your painting job is completed on time and within your budget. Our experienced owner and professional contractors strive to create a stress-free, easy, and fun home improvement and painting experience, and we are never happy until you are fully satisfied with the work that we have done for you.
When you have decided to improve your home, you want to work with a team that you can trust. At M&D Home Repairs and Remodeling, we have been awarded "Best Service Provider on Angie's List" for our interior and exterior painting, wallpaper removal, drywall repair, and pressure washing, so you know that your project will be done well and use only the highest-quality materials and construction methods. You'll be surprised at how much better your home can look with a fresh new coat of exterior paint, a beautiful new deck stain, or a stunning interior paint job that truly reflects your unique style and personality.
Whether you have a small project or want to give your entire home an overhaul, contact us. We will schedule a consultation to discuss your painting ideas and colors, go over your options, and come up with a painting plan that works with your budget and timeframe to get you the best results possible. Let us show you why so many of our clients have left us great reviews and have chosen us time and time again for their home improvement and painting projects. Call us today and let's get started on your project!