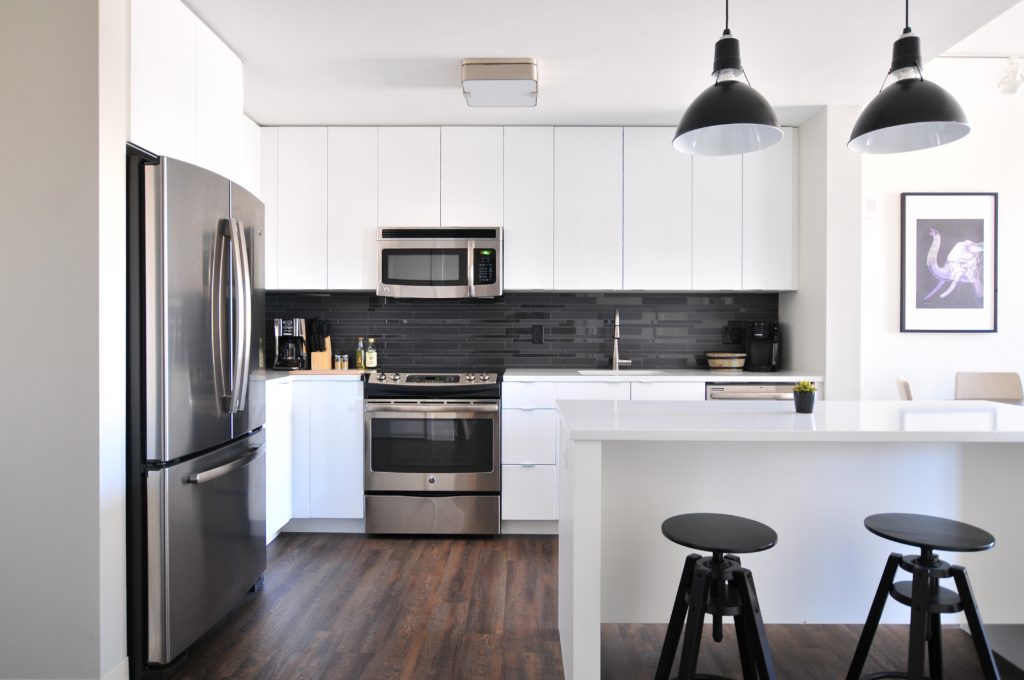 Do you ever experience that nagging feeling of envy while visiting a friend's stunning home? Have you wondered how that unique design was accomplished and if your home is capable of inspiring awe? Arlington, Virginia residents who are looking for quality craftsmanship in a home remodeling or painting project will experience the difference with M&D Home Repairs and Remodeling. Your project will be in good hands with our skilled team of contractors. Invest in your property and see years of enjoyment, as well as an increase in value, in return.
Since 2010, Northern Virginia homeowners have chosen M&D Home Repairs and Remodeling for their painting and remodeling needs. We pride ourselves in providing excellent service, and strive to complete your project within your budget and timeline. Indeed, Angie's List has named us Best Service Provider in the following areas: Interior Painting, Exterior Painting, Kitchen & Bathroom Remodeling, Pressure Washing, Deck Maintenance, Wallpaper Removal, and Drywall Repair. You will feel confident working with a company that is continually commended for its superior service.
If you are a homeowner considering a remodel or painting project in Arlington, Virginia collaborate with M&D Home Repairs and Remodeling. Arlington County is in Northern Virginia, situated on the south bank of the Potomac River and directly across from Washington D.C. Because of its closeness to the capital, Arlington is home to several significant and relevant institutions, including The Pentagon, Arlington National Cemetery, and Washington National Airport. Additionally, you can visit Mount Vernon Biking Trail, the grave site of John F. Kennedy, and countless memorials. Arlington is home to over 230,000 people and some of the richest history in America.
Contact us to schedule a consultation today – and find out why our customers continue to recommend us throughout Northern Virginia!
Premier Arlington Kitchen Remodels
Your Arlington kitchen is your family's "home base." It is the room where you host parties, prepare and share meals, and relax with your loved ones. From a few enhancements to perfect your space to a complete demo and rebuild, M&D Home Repairs and Remodeling will facilitate the transformation to your dream kitchen. We will ensure your redesigned kitchen will flow with the style of the rest of your home. A kitchen remodel not only benefits your home aesthetically, it will also save you money on your energy bills with more efficient fixtures and appliances. As a full-service contractor, M&D Home Repairs and Remodeling will handle all the details of your kitchen remodel, including cabinetry, flooring, painting and countertops.
Arlington Bathroom Improvements
Contribute to the overall beauty of your home with a refurnished or redesigned bathroom. Something as simple as new fixtures can transform your space, or go all out with a full-scale remodel and find space and luxury you did not realize was possible. Our elite designers and contractors are ready to collaborate with you to choose and install new flooring, countertops, fixtures, showers, bathtubs, toilets, painting, tiling, and more. Choosing to work with M&D Home Repairs and Remodeling means not having to choose between functionality and elegance in a bathroom revamp!
Basement Makeovers for Your Home
Your basement, or more likely your designated storage area, has the potential to be one of the livelier and more stylish areas of your home. Let M&D Home Repairs and Remodeling spruce up your Arlington basement and repurpose it for an entertainment room, home office, gym, or guest suite. We will tackle the important, yet not obvious, tasks like lighting issues, insulation, protection against water damage, and more.
Painting & Painter For a Day Services in Arlington
Is the exterior of your home in need of painting? Maybe your current paint is peeling and faded or you really never liked the color and are finally ready for change. Or does your interior need attention? Do you have a couple of rooms that could benefit from a fresh paint job? Whether inside or out, a simple color change or comprehensive update, M&D Home Repairs and Remodeling employs professional painters that will complete your project to your satisfaction. We've got you covered on all your painting needs, including wallpaper removal, drywall installation and repair, wood rot repair, crown molding installation, and more. For the smaller or less time consuming job, consider our "Painter For A Day" service. A professional painter will come out and work with you for up to eight hours on your prioritized list of tasks.    
Decks & Other Exterior Improvements 
One of the more important, but also largely forgotten areas of our property is our home's exterior. Turn a drab first impression into a stellar one. Take pride in your property by upgrading your outdoor space. M&D Home Repairs and Remodeling can assist by pressure washing, painting, or staining your deck or fence. To further enhance your Arlington home, let us install a new deck. This can be a simple and affordable option that makes a huge impact.
Schedule Your Consultation Today
Contact us to schedule a meeting and let's get started on collaborating on an exciting and valuable home improvement project. Whether you are considering renovating your kitchen or bathroom, painting your house, or remodeling your basement, your Arlington home will be in good hands with M&D Home Repairs and Remodeling. During your consultation, we'll evaluate your home improvement needs and answer any questions you have. We look forward to working together!