Bathroom Renovation Trends 2020
Planning a bathroom remodel in 2020? Consider incorporating one of the year's biggest bathroom renovation trends into your design. While we're always fans of timeless style — especially for more permanent components of your home — incorporating trends into a remodel is a fun way to push boundaries, get creative and give your home a fresh and contemporary feel.
 
Feeling up for a new look? Here are some of the biggest bathroom renovation trends we're anticipating for the upcoming year. 
 
Black Shower Doors.
Black, grid-style shower doors are quickly becoming a must-have for homeowners after a modern look. Not only do they add a graphic focal point to a space (and a nice contrast in all-white bathrooms), but they pair beautifully with one of 2020's other big bathroom renovation trends, brass fixtures.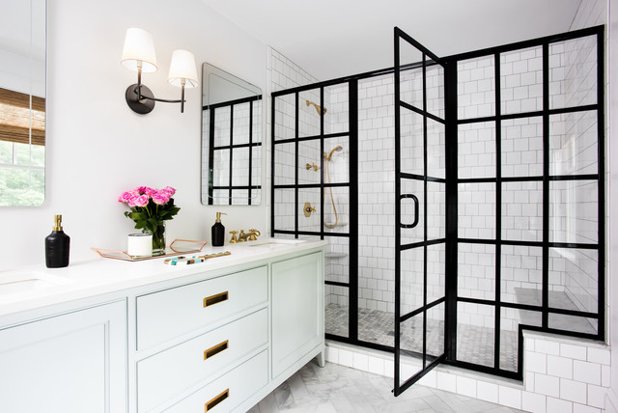 Brass Fixtures
Brass bathroom fixtures and hardware have been trending for a few years now, but this look shows no signs of slowing down in 2020. In fact, while most bathroom suppliers, stores and manufacturers used to offer just a handful of brass options a few years back, in 2020 you can expect to see dozens (if not hundreds) of brass options from your favorite bathroom renovation sources.
Not completely sold on gold? Try mixing it in with other metals, for example, by using brass drawer pulls and brass lighting, paired with a nickel faucet and shower set. By applying the brass trend to easier-to-change elements in the bathroom, like lighting and hardware, you'll be able to enjoy the trend now, but change it if you tire of the design in a few years.
Statement Tile
Forget simple, tonal mosaic tile or the see-it-everywhere subway tile. The next few years will be all about going bold. Think farmhouse-inspired ceramic tiles, colorful patterned tiles in geometric shapes, and the long, skinny shower tiles you've been seeing everywhere.
Want to make sure your look lasts? Choose a trending shape or pattern in a neutral hue, or a classic shape (like hexagon tile or subway) in a bold color.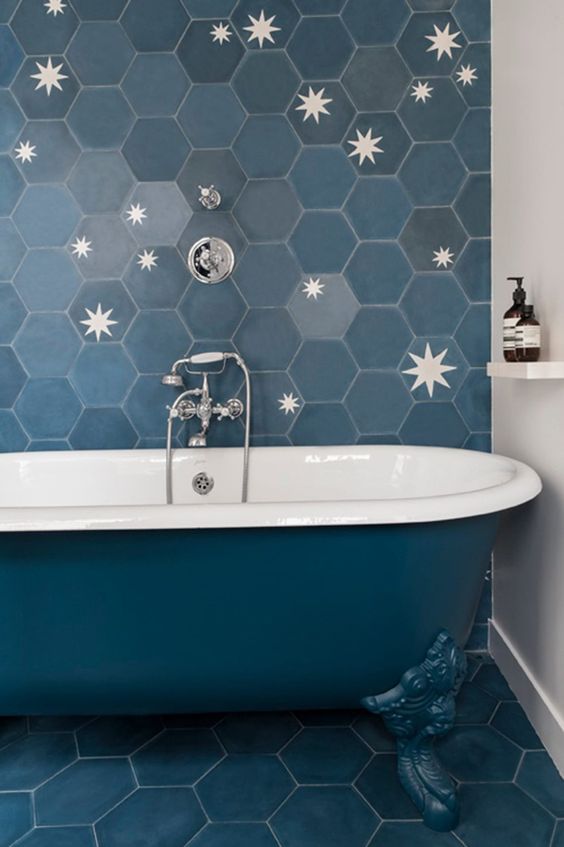 Sculptural Free-Standing Tubs
Free-standing tubs have gone from purely being an element of function, to being an element of design, too. Brands like Victoria +Albert, Kolher, Rohl and Oceania have stunning lines of freestanding tubs that feature sculptural lines and a variety of color and finish options, and complement both traditional and contemporary interiors.
Open Showers
You've probably seen this look for years at your favorite boutique hotel, but now open showers are making their way into residential spaces, too. We love the seamless look open showers bring to a space, but even moreso, the way they let light filter through a room. It's a surefire way to elevate your bathroom space into a spa-like oasis.
Floating Vanities
Want an easy way to incorporate a new trend into your bathroom? Opt for a floating bathroom vanity. These leg-less vanities are mounted directly to the wall for a streamlined look,but they still pack all of the storage space of a standard version.