Power Washing Services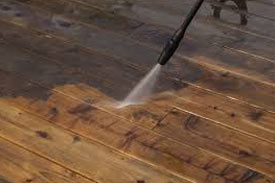 LET'S BRING THE POWER OF SPRING CLEANING THIS YEAR
Spring is here and the yearly duty we all find ourselves confronted with has come, but not to worry, no need for procrastination when you're with M&D You can avoid all the hassle and extra time wasted into doing it yourself when you can leave it to the professionals.
What is Power Washing?
Also known as pressure washing, power washing is an effective method of cleaning a wide variety of surfaces using only high-pressure water.
Where in Your Home?
Patios – Fences – Walkways – Decks – Porches – Driveways
Benefits of Power Washing
The primary reason to pursue power washing is usually to remove stains and debris from surfaces to increase property value, as well as surprising benefits:
Improves Curb Appeal
Preventative maintenance for your home
Power washing doesn't rely on chemicals to clean
Reduces allergy symptoms by getting rid of mold and pollen
Creates a more sanitary and healthy environment for you and your family
Please contact M&D Home Repairs and Remodelingto schedule power washing services.